We discuss ASOS, H&M, Retail Chains and handcrafted boutique designers and finding the balance between budget, quality, exclusivity and service.
It may be your first time. Perhaps you have been married before? Regardless, your wedding will be a highly emotional experience. One of your fondest memories. A loving story to be shared with grandchildren some day.
Weddings are stressful. Weddings are expensive. I know what it's like to feel the pressure of a budget. I live in the real world. It's the sort of thing that keeps you up at night. For most of us, spending $5k on a dress sounds insane. So why do we do it?
As emotions are high, we want the best. The best service & attention. The best quality. The best look. There is something about clothing that can influence our mood. We want the dress that makes us feel, amazing.
Luckily for us, Mass manufacturing giants like H&M and ASOS, known for cheap/disposable fashion, have created affordable bridal ranges starting at just $137. There are many articles out there, all with mixed reviews. Some were great, others were 'Meh'.
H&M's new bridal range. Source: hm.com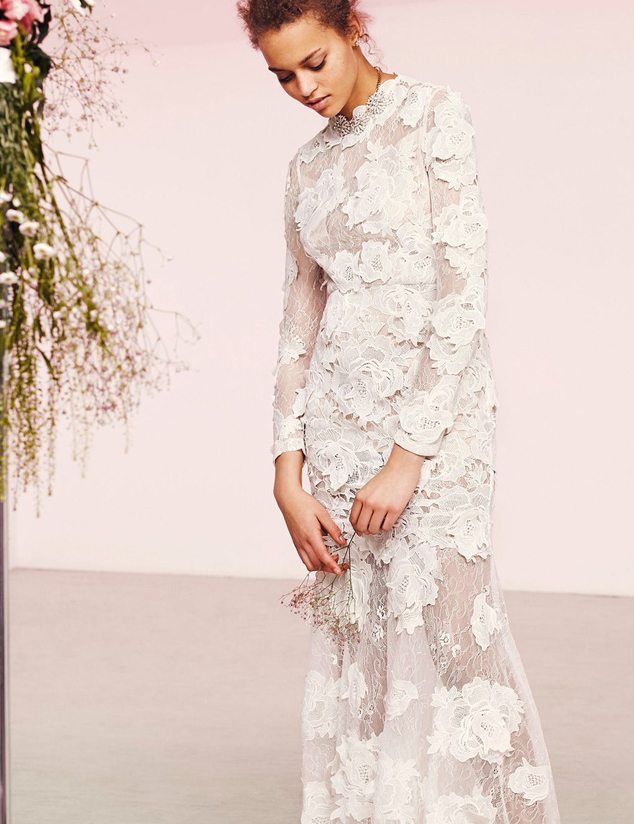 ASOS's new bridal range. Source: asos.com
In most cases, alterations were required and issues were found with inner skirts riding up in only minutes of wearing the gowns. Standing up. Yep. That doesn't include sitting, posing for photos, rushing to the loo or bending down to cuddle gran.
Journalist and fashion commentator, Rachel Wells, has some strong opinions on the matter. She has some really valid points too. You can read these for yourself.
"And while there will always be brides who opt for an expensive princess gown, it's great to know there are more and more options out there for those of us who want to keep things casual (and affordable).
Usually at this point that we go back to the stressful thought of justifying spending a house deposit on a dress. That's just the way the human brain is instinctively wired. This all or nothing mentality, that never does us much good. Unless of course, you have to run from a bear.
Luckily, we know about all the shades of grey in the middle. Boutique designers. So firstly, let's start by defining 'affordable'. Yes, $300 is affordable. I know that $5k is not for everyone, but what if you could get the same, or better, service and quality? What if it came with the added bonus of exclusivity and comfort, for under $1500?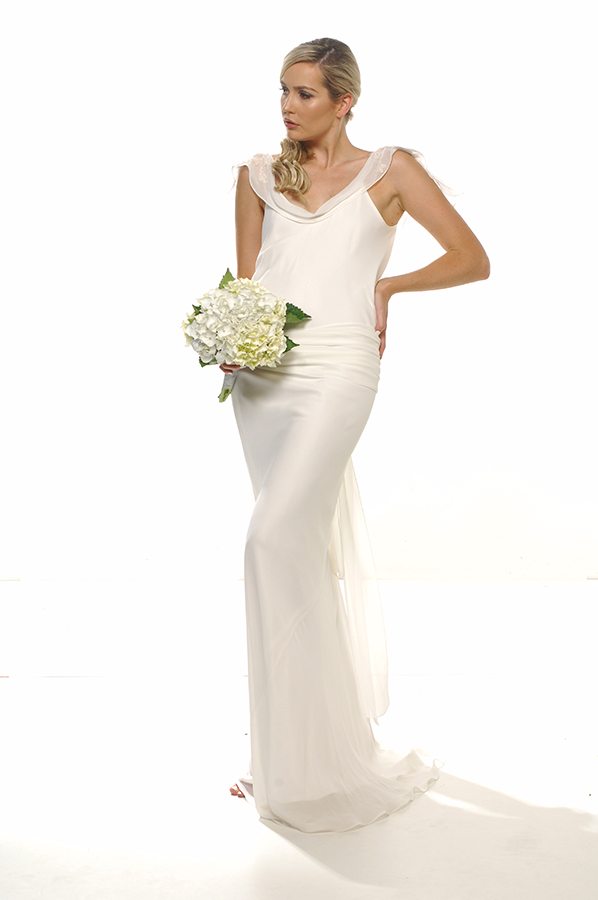 Lucy Laurita's new bridal range. Source: lucylaurita.com.com
There are many professional designers out there, like myself, offering personalised service and a quality in handcrafted gowns that don't cost the earth. Not only that but a gown that is unique. One that you won't see anyone else wearing? A gown that makes you feel, amazing.
I love one on one consultations for wedding gowns. We exchange experiences, it is something memorable, personal, and right here in Melbourne.
There are opportunities for custom orders online, and consultations with experienced stylists instore. Even if I don't have the pleasure of meeting you personally. Even if the order is assisted by a store stylist. I get the thrill of being a part of your special day.
So when making your decision, remember this. A wedding is about two people. Two people and their chosen audience. Keep it in mind when contemplating how much to put on the bar. #Priorities.
"You only wear it for one day". Yes, this is true. Your memories, on the other hand, last forever.
Pros & Cons of Wedding Dress Shopping.
Wedding Retailers
Pro: Great service, high quality material
Con: Pricetag, Communication issues between staff.
Feels: Amazing
Online Fast Fashion Chains
Pro: Pricetag, shop from home
Con: Alterations required, mass produced, cheap quality material
Feels: Meh – Great
Boutique Fashion Designers
Pro: Personalised service, high-quality material, custom made & exclusive
Con: It won't be a Vera Wang.
Feels: Amazing
Credits
Photographer – Maurice Rinaldi
Jewellery- Celeste Billinge
Models- Jessica Parish, Nyadier Apech 
HMUA- Alarna Bell