Uniquely created, this visually inspiring pop art book by Lucy Laurita takes you along your own nostalgic journey. The heroic, universal figure of a woman will inspire a new level of connection within yourself and other women within your circle.'
The book is inspired by the evolution of the digital age and my observation that we are disengaging from personal connections. Social behaviours are shifting. We are losing the human touch; a simple compliment has become almost awkward.
'Perfection' has become a nasty word.
Is that because we are putting too much emphasis on your analysing what 'perfection' is?
Your analysing of what?
To me, I see perfection in the simplest form, a moment of the day that made me feel good.
Who's to say what perfection is anymore and why?
Little Book of Little Perfections
I have created this little book to celebrate the little things that we do that are our perfections, not because we are told to, but because we feel it.
I hope to encourage us to share more compliments with each other as well as ourselves; to see beauty all around and to appreciate the little things that matter most.
I am Lucy Laurita, what I love most about being a designer is that it allows me to have conversations and shine a light on others.
Who will you lift up today?
SHOP NOW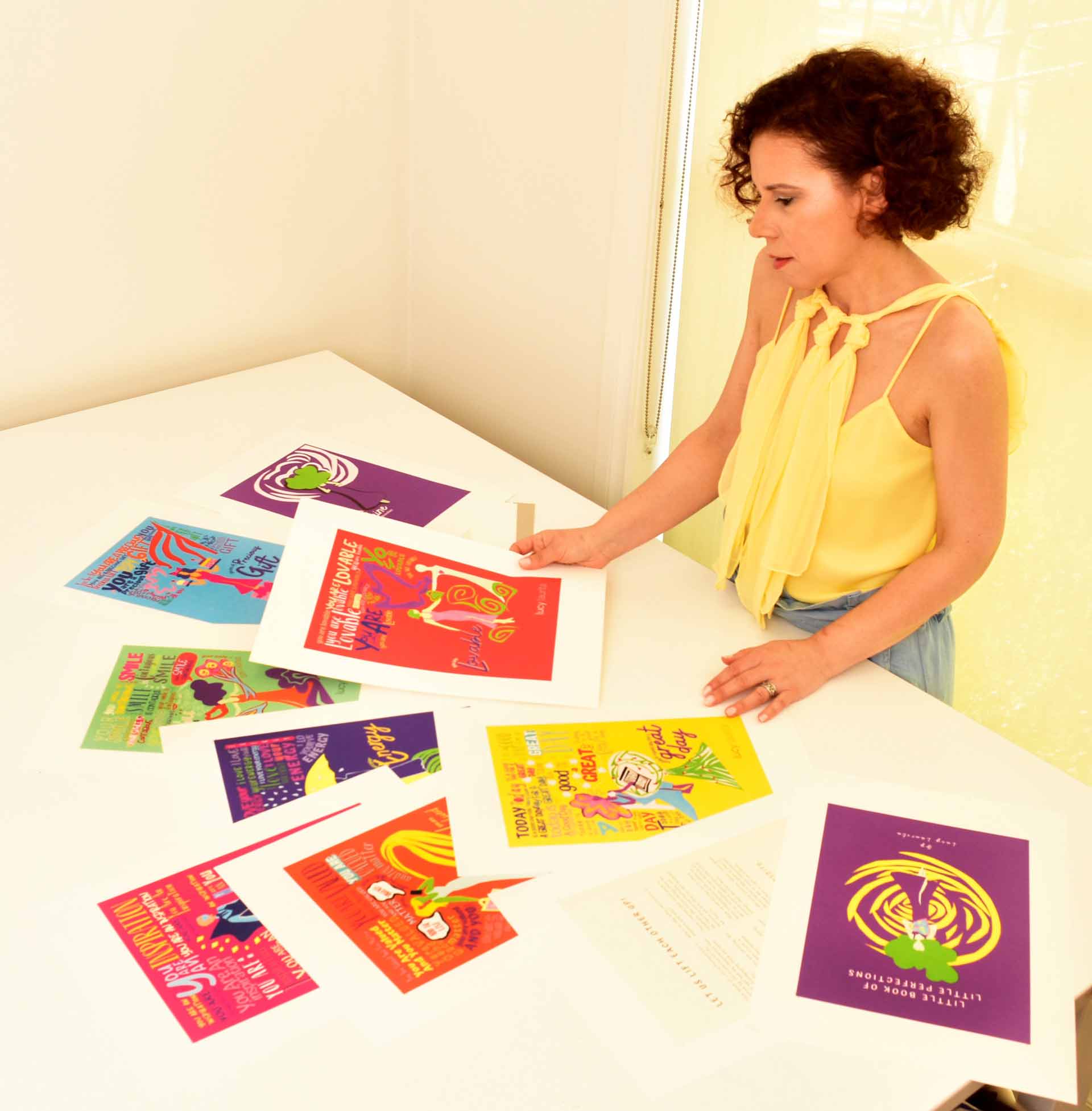 As a Mental Health Foundation Australia Community Engagement Partner
I have been helping raise awareness and funds since 2019 through various activities. I am proud to launch Little Book Of Little
Perfections donating part proceeds of Book & Greeting card set sales to Mental Health Foundation Australia.
Your individual donations are greatly appreciated & tax-deductible. Contributions to Mental Health Foundation Australia can be made via the link below.
Donate Now
"Charity TV Global is an organisation that combines entertainment with philanthropy. We have a positive approach to everything we do, hence why we're advocates of 'Little Book Of Little Perfections'. Anything to inspire kinder interactions and celebrate individuality, beauty, strength, compassion, resilience and compassion gets a big tick from us!"

Troy Gray

CEO Charity TV Global
"Lucy Laurita has created a captivating and meaningful imagery collection. I felt an instant connection with the heroic figure, her vibrant positive energy delivers joy. 'Little Book of Little Perfections' is a social initiative to embrace and celebrate."

Henry Weinreich

Storyteller, Podcaster, Designer
"Lucy Laurita has a strength of conviction that everyone should live their best life and that this is made possible through the connection each of us has with others. She understands that we are all interconnected and that we should value and amplify this interconnection through kindness. This is why Lucy is tirelessly working behind the scenes in many community initiatives. Care for the health and wellbeing of community is pivotal for Lucy. Using her creativity and artistry, Lucy draws on her many years of professional life and own journey in life to tap into and reach out to others. Yes, Lucy is just one of those remarkable women on earth. The Little Book of Little Perfections is a beautiful way of recognising the beauty in all that surrounds us and connects us to each other. It really is very special."

Teresa De Fazio

Editor In Chief SEGMENTO MAGAZINE
"Little Book of little Perfections' is unique by design and purpose. As a community engagement advocate, this is a clever initiative, inspiring a positive mindset shift. I am proudly sharing the individual artworks as they make a beautiful gift amongst my family, friends and colleagues."

Christina Chia

Chief Operating Officer of North Shore Coaching College & Community Champion & Mental Health advocate