"Life is a Dancer" Custom Designer Dresses
Waltz through the night draped in luxury and let go of your inhibitions as you sway in sync with your surroundings. Discover your inner rhythm in an evening made unforgettable courtesy of the exquisite nature of your ensemble. Reclaim the spotlight and nurture it with the confidence instilled by a Lucy Laurita original dance collection.
Your body is an instrument to express yourself, so choreograph the entire night towards the rising crescendo that symbolizes empowerment, grace, and passion.
Let creativity flow through you on the dance floor and let your raw emotions guide you through creating your unique performance. Allow the energy bestowed upon you by your dress to help you navigate your space and enhance your spatial awareness.
Dancing is an art form and our dress will accentuate your movements to help shape and redefine what you stand for. For we understand that dancing is more than just mere position, steps and sequences. It is a way of life that requires formidable endurance, perseverance, and dedication.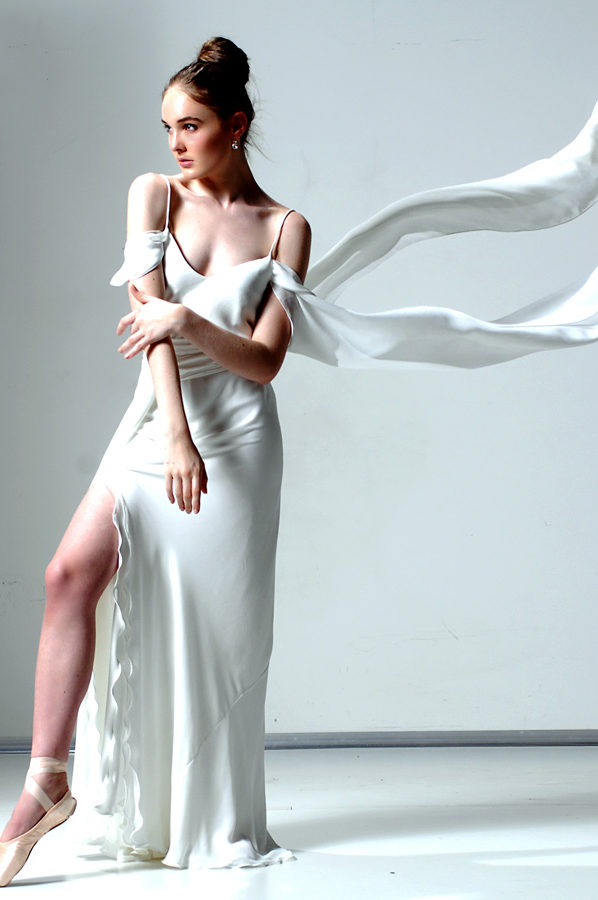 Ivory georgette
This gorgeous ivory backless dress is a vision to behold and features a thigh-high slit that allows for ample freedom of movement. The thin strap georgette gown has an attractive deep V neckline, which accentuates your femininity. Float around with lavish, long, flowing, sheer arm drapes Highly recommended for a glitzy gala.
Aria Gown
Gold and ivory stripe lace
The sleeveless halter neck maxi dress is beautiful, and the gold & ivory stripe lace truly sets it apart. Featuring a sensual backless cut and a adjustable v-neckline, create a deep plunging neckline or a more modest neckline with the halter ties. This flattering gown is an excellent choice for a fancy summer soirée.
BUY NOW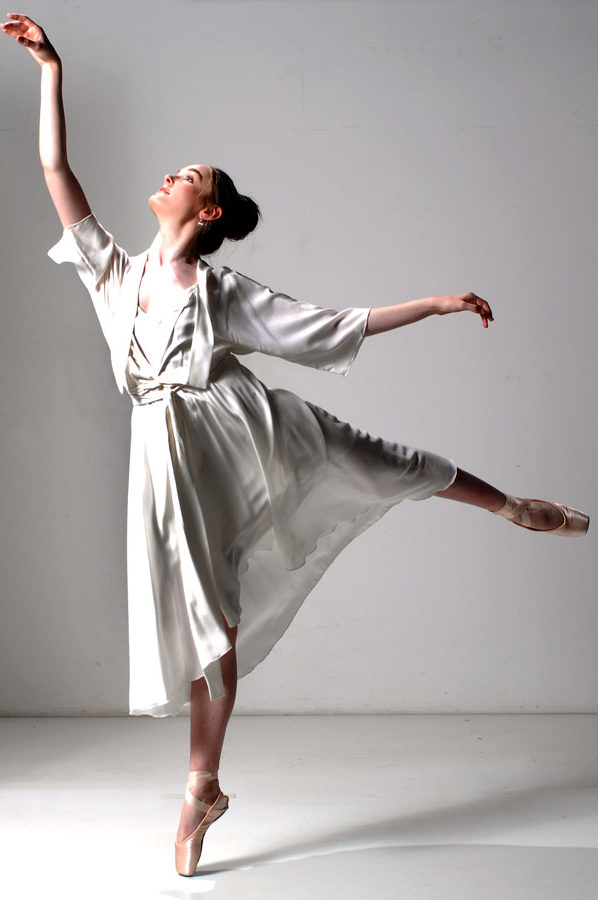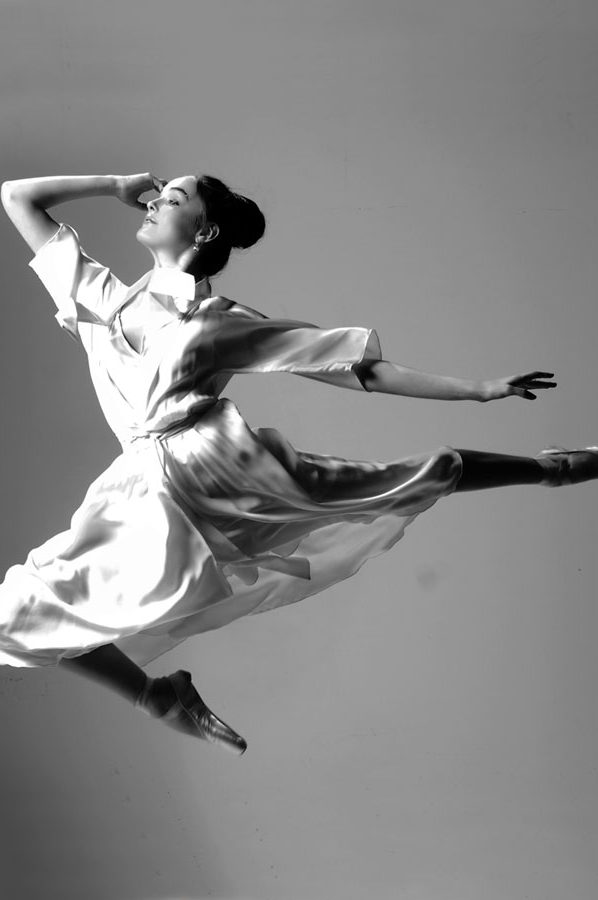 Bella Wrap Dress
Bella Wrap Dress Ivory Silk Crepe De Chine with silk underslip
Silky smooth, lightweight, and breathable. This ivory cocktail wrap dress is ideal for smart social occasions. The silk under slip is a great extra essential item to have. Mix and match it with other items in your wardrobe. The luxurious Crepe de chine fabric is romantic and durable.
BUY NOW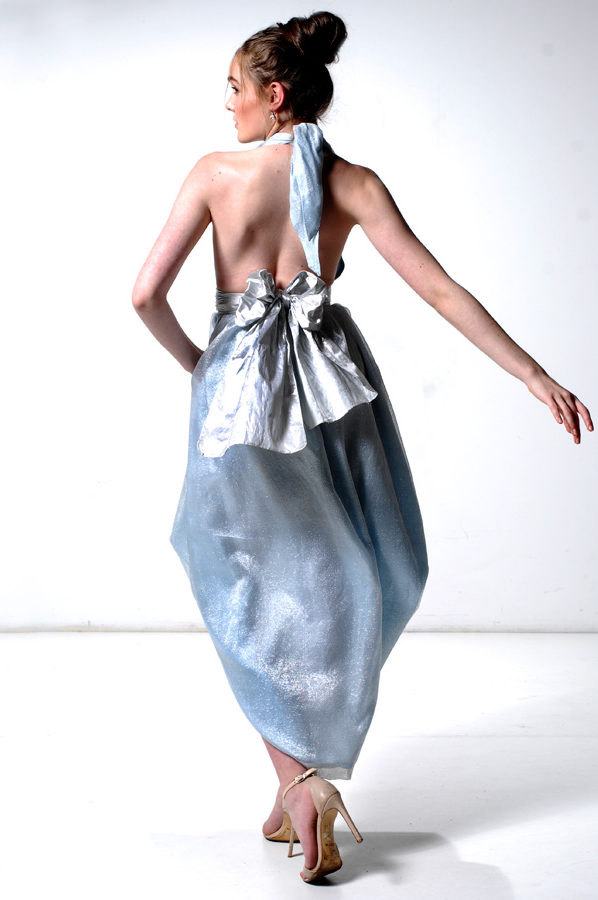 Cameo Bubble Gown
Silver lurex mesh ice-blue lining
An elegant sleeveless cocktail bubble gown, which is completely adjustable. Features a deep halter neck with a backless cut and a pretty bow at the front or back. Easily transform the Cameo Bubble from a long ball gown to a short cocktail gown. Easily adjust the neckline to suit your torso. The allure of silver Lurex mesh accompanies the fashion-forward ice-blue lining festive dress. Be the center of attention; this one is for the bold, brave, and young.
BUY NOW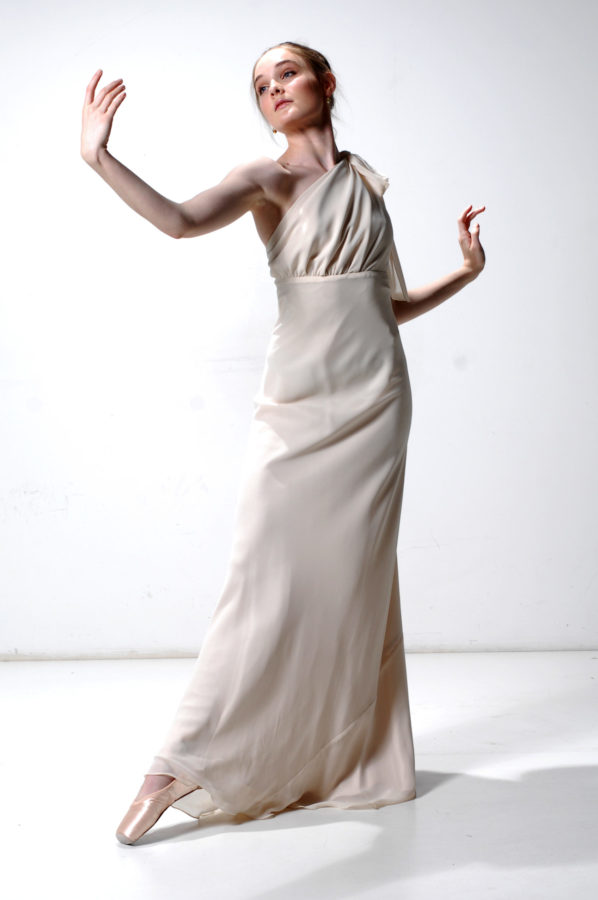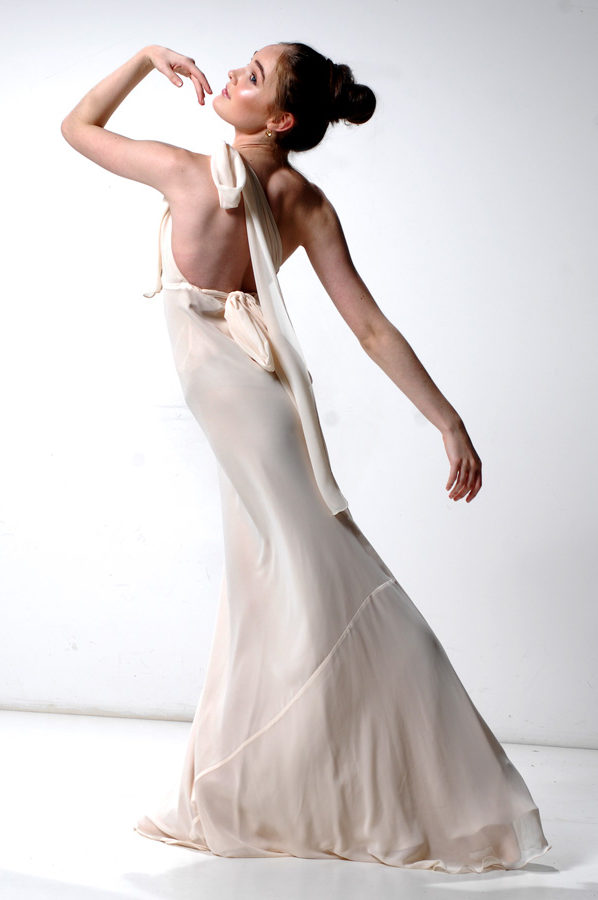 Caprice Gown
Pollen georgette
The Caprice Gown is a Lucy Laurita classic signature design. Bias cut dress with an asymmetric neckline and wrap around back. This sleeveless georgette gown is perfect for summer evenings courtesy of the fabrics sheer and lightweight properties. You will enjoy a fantastic drape with this full length flowy formal ensemble.
BUY NOW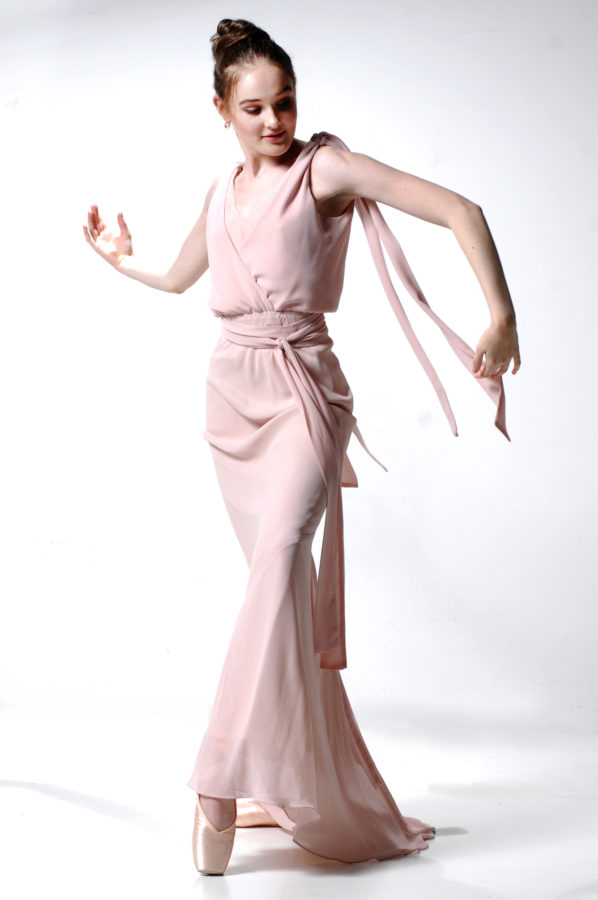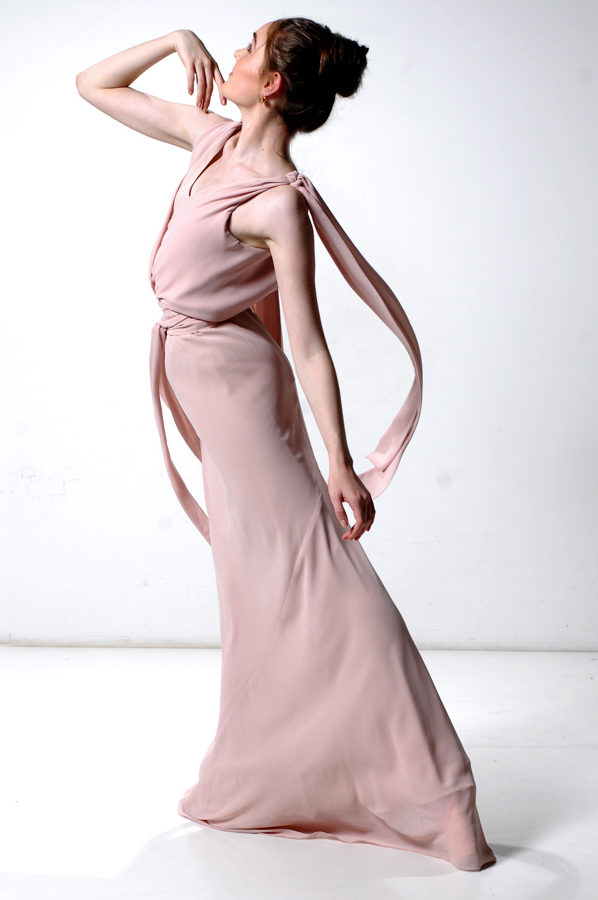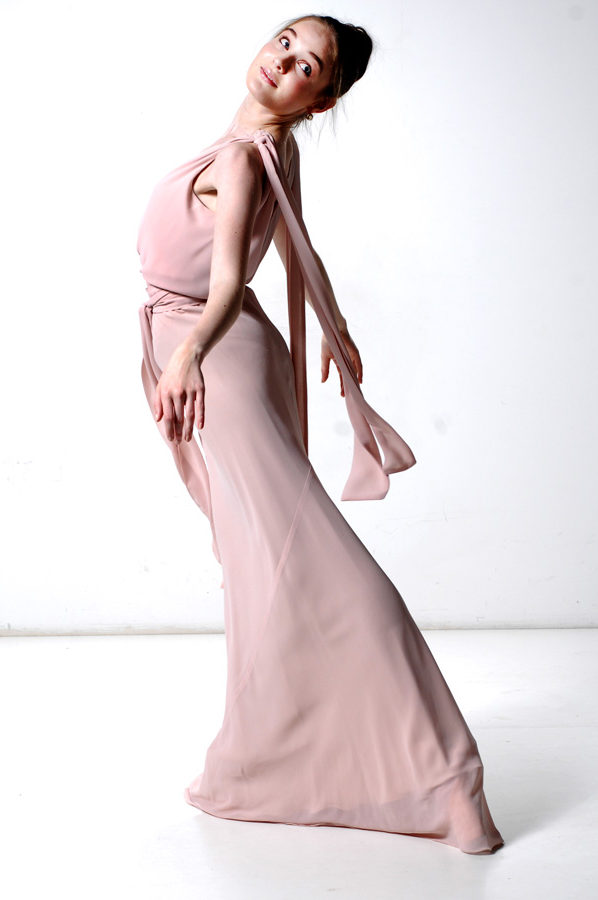 Chiara Gown
Vintage georgette
Styling made easy with the finesse of this sleeveless dress design, features a delightful soft overlapped bodice, you will be sure to win hearts. The vintage rose georgette full length gown is fit and flared to perfection. Be your unapologetic self in this wonderful gown as the Chiara Gown will lend you an air of confidence.
BUY NOW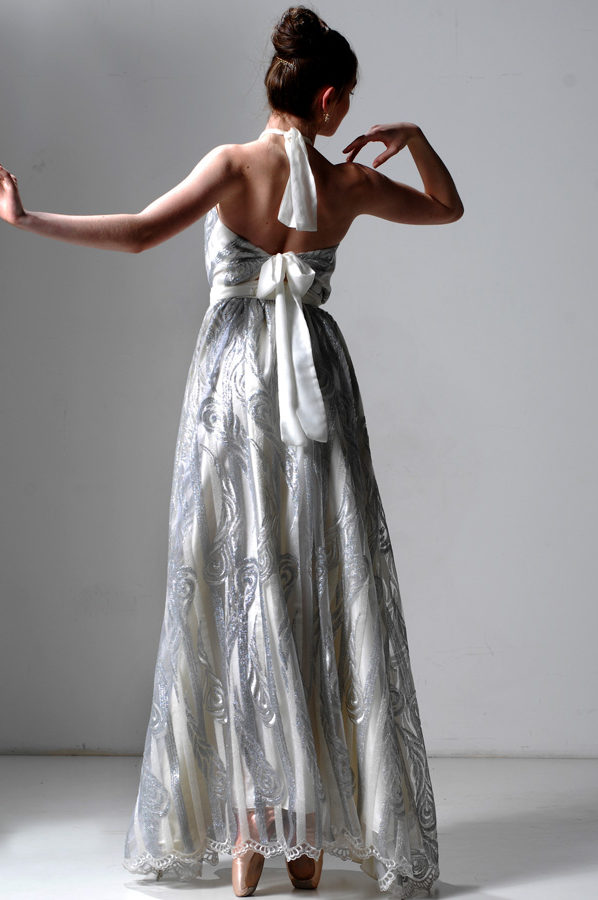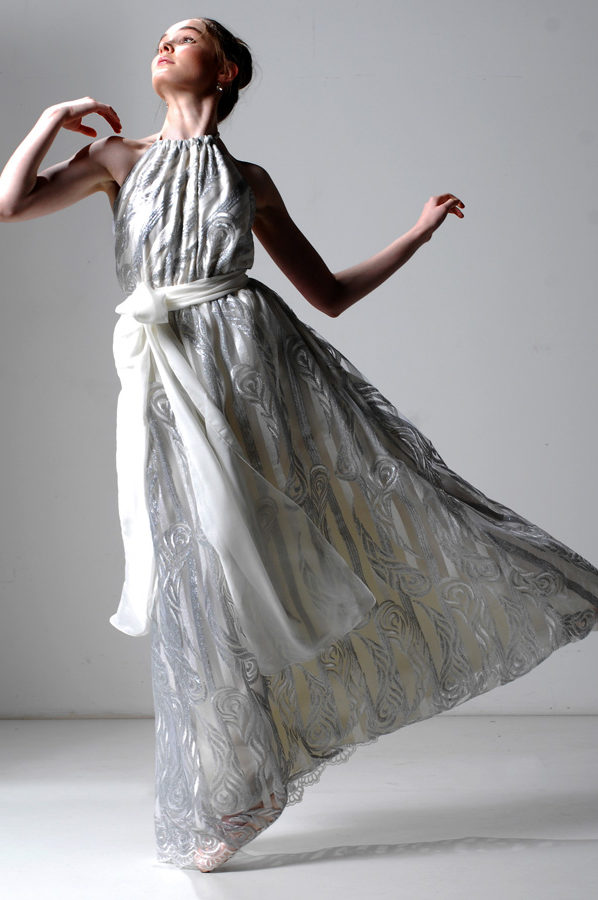 Heidi Gown
Silver
This stunning halter neck formal maxi dress is a welcome addition to your closet. The silver gown is adorned with elaborate patterns and is completed by a charming bow at the waist. Its sleeveless cut makes it perfect for a formal evenings. The Heidi Gown symbolizes lavish opulence and class.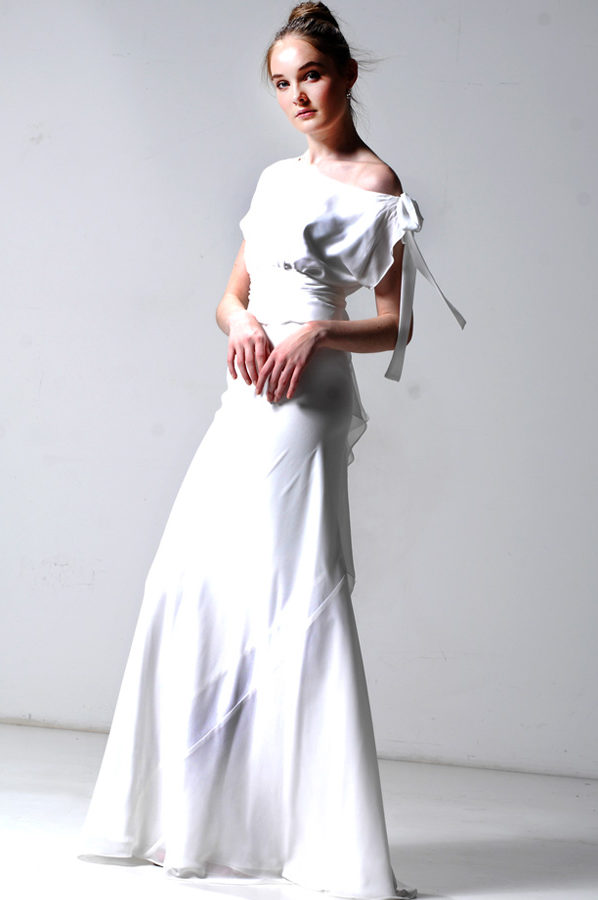 Serena Gown
Ivory gorgette
An Asymmetrical off-the-shoulder dress that flows down gracefully to the floor. The short sleeve, ivory georgette gown is sophistication personified. An angelic attire that dazzles the crowd and is a bona fide favorite within the Australian fashion world.
BUY NOW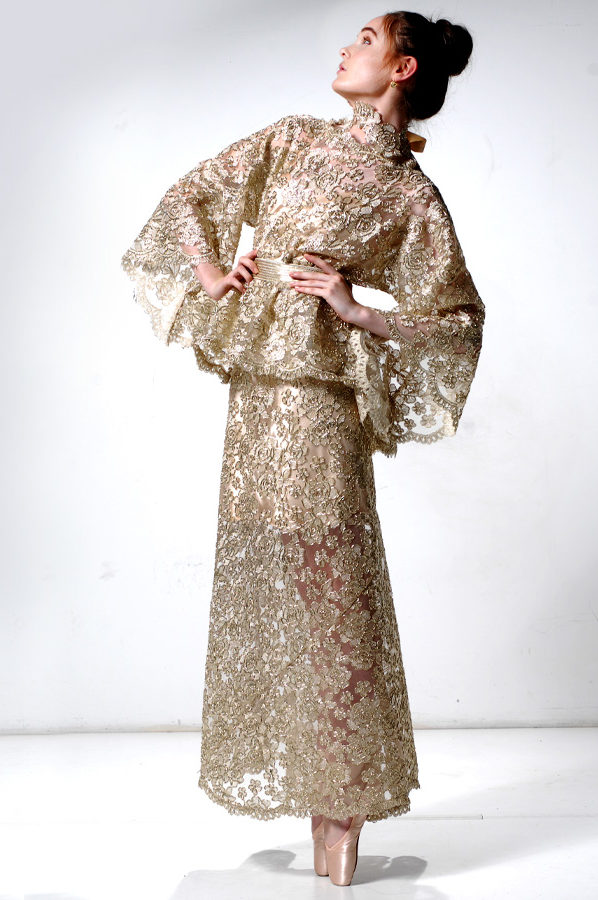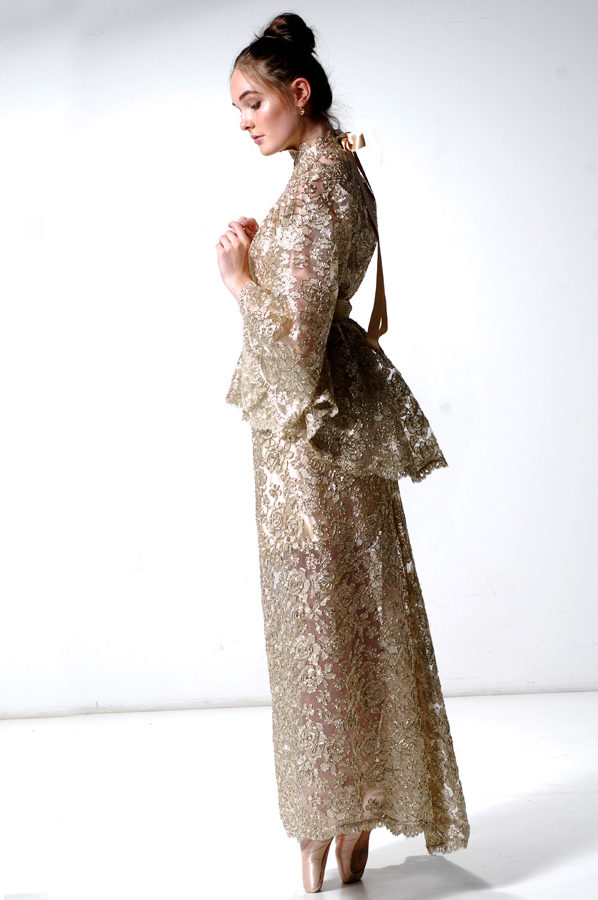 Suraia Top & Skirt Set
Top and skirt. Gold lace with satin underslip
Turn heads with the iconic Suraia ensemble, with a high-neck peplum top featuring long kimono style sleeves complimented with a bias cut fishtail skirt and a satin under slip. Pulled in at the waist with a sequin belt. The design is embellished by refined gold lace patterns covering the entire ensemble—ideal for a formal ceremony that requires a dash of pizzazz.
BUY NOW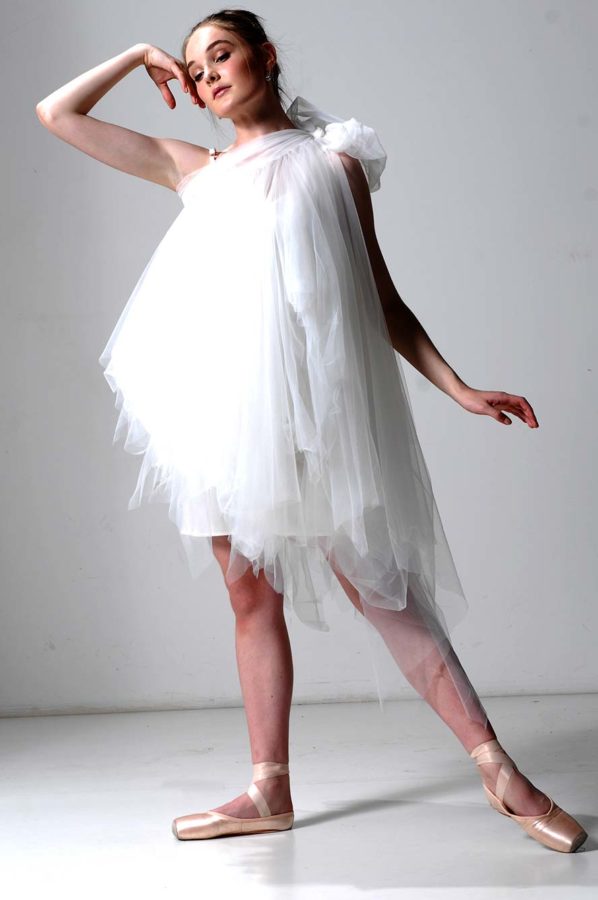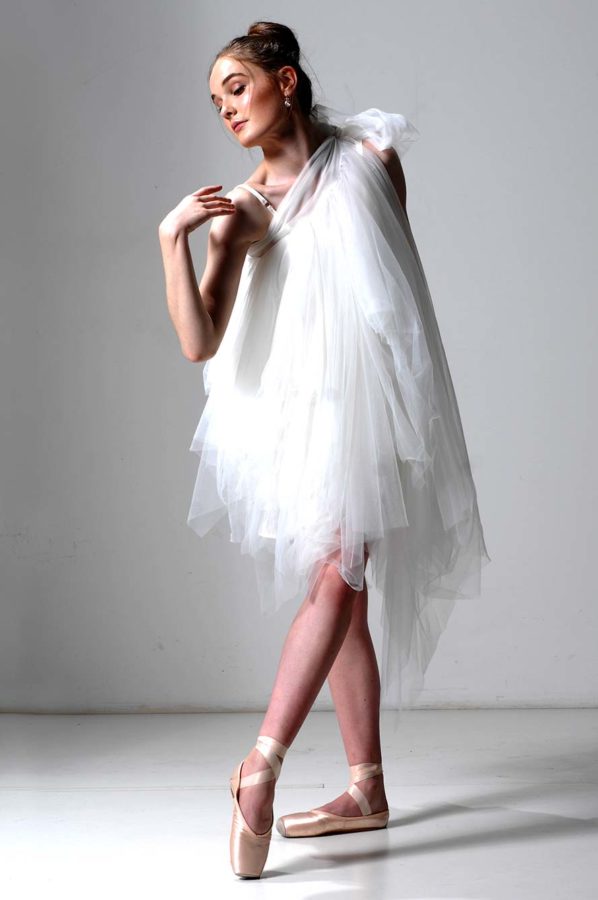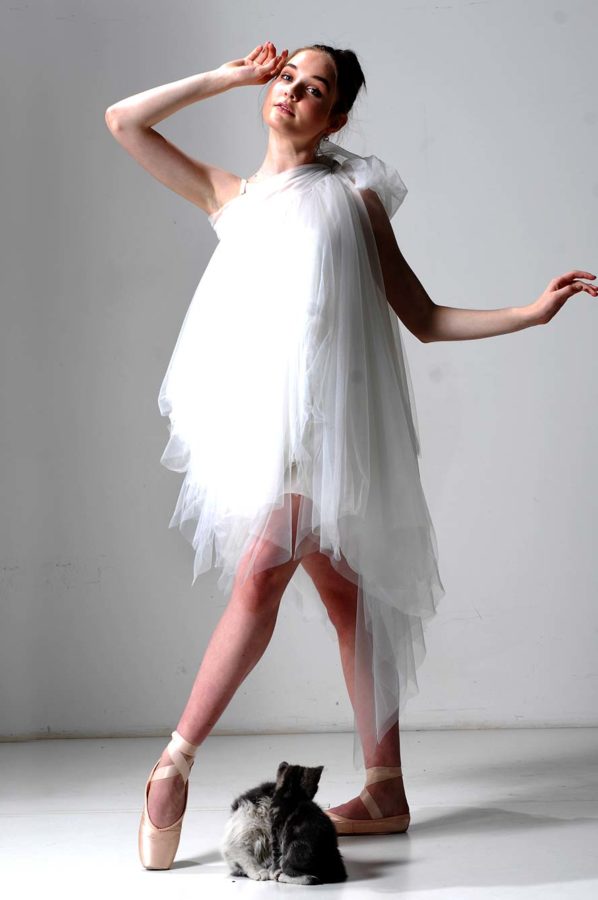 Swan Lake Tutu
Ivory Tulle with Ivory underslip
Stand out from the crowd in this magnificent ivory Swan Lake Tutu made with tulle and a satin under slip. The delicate sleeveless dress is lightweight and short, thus offering unrestricted movement—experience the distinct combination of vitality and youthful exuberance.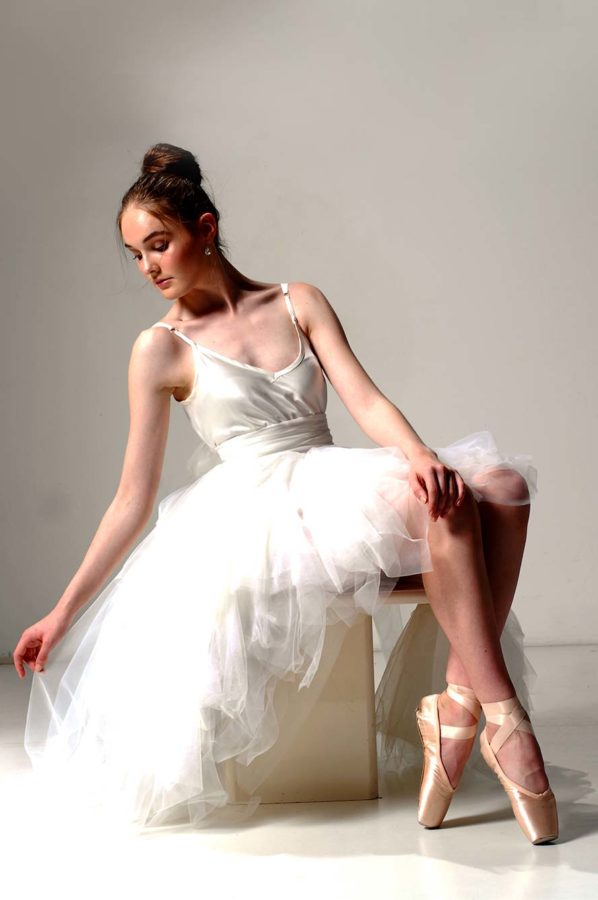 Swan Lake Tutu Skirt
Ivory Tulle with Ivory slip
Revel in the quintessential ballet attire with our enchanting Swan Lake Tutu Skirt. The Ivory tutu skirt features a matching ivory slip. Enter the room as you twirl and dance in this fabulous outfit. When tradition meets flawless quality and exemplary design.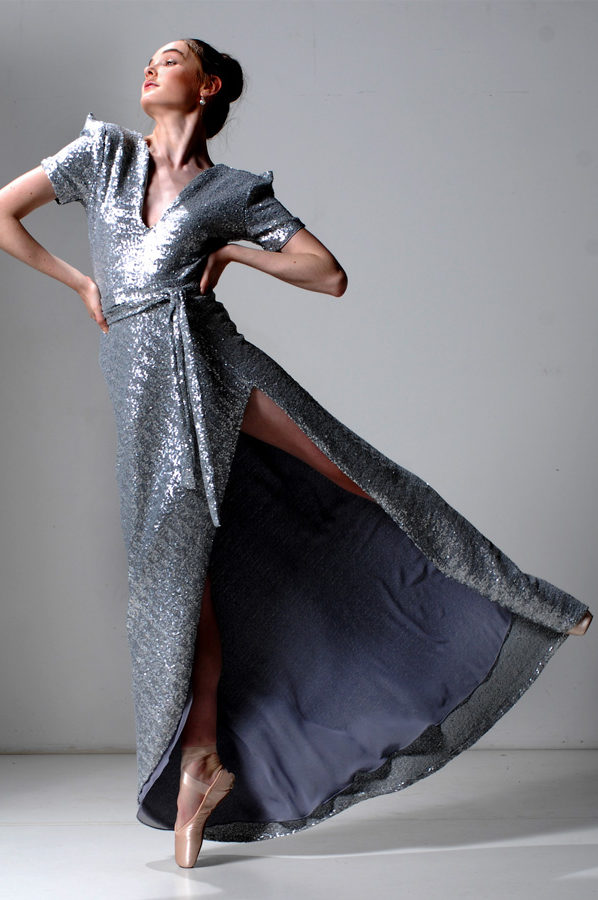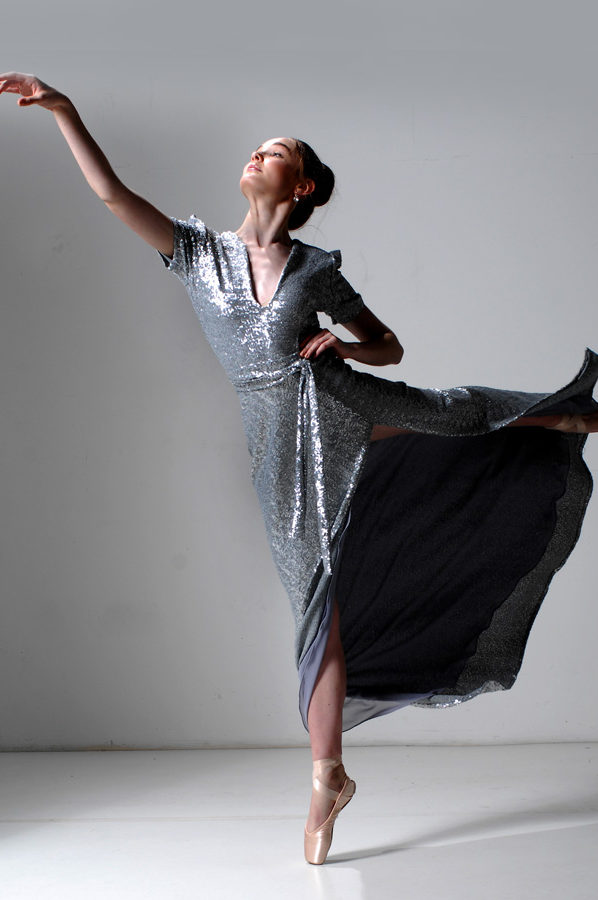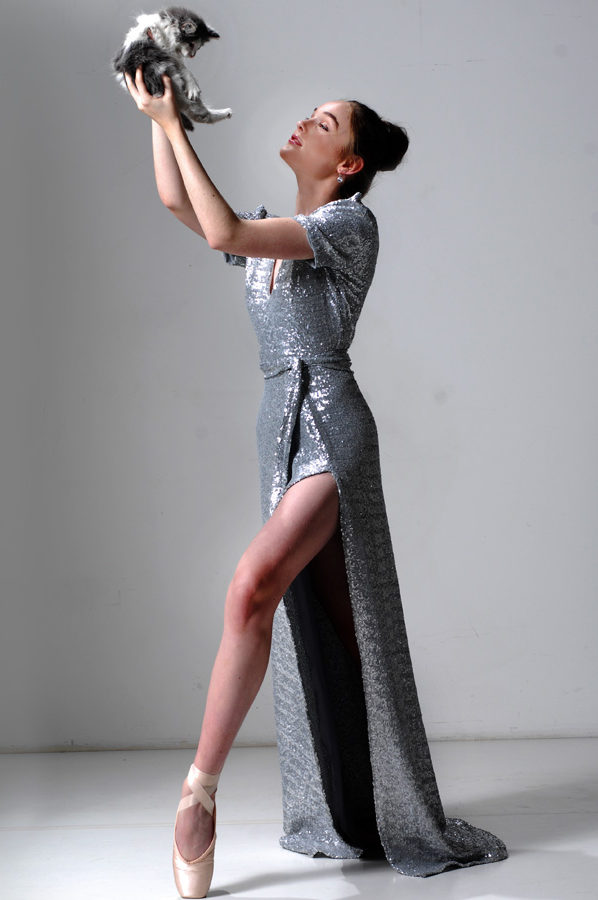 Viva Gown
Silver paloma sequin
Captivate the world with this exquisite thigh-high slit gown with a tasteful V-neck. Its terrific light-catching silver Paloma sequin enhances its splendor and is guaranteed to spark joy within. The dress gets extra marks for its uber-comfortable stretch sequin fabric. You deserve a premier gown that reflects your calibre.
BUY NOW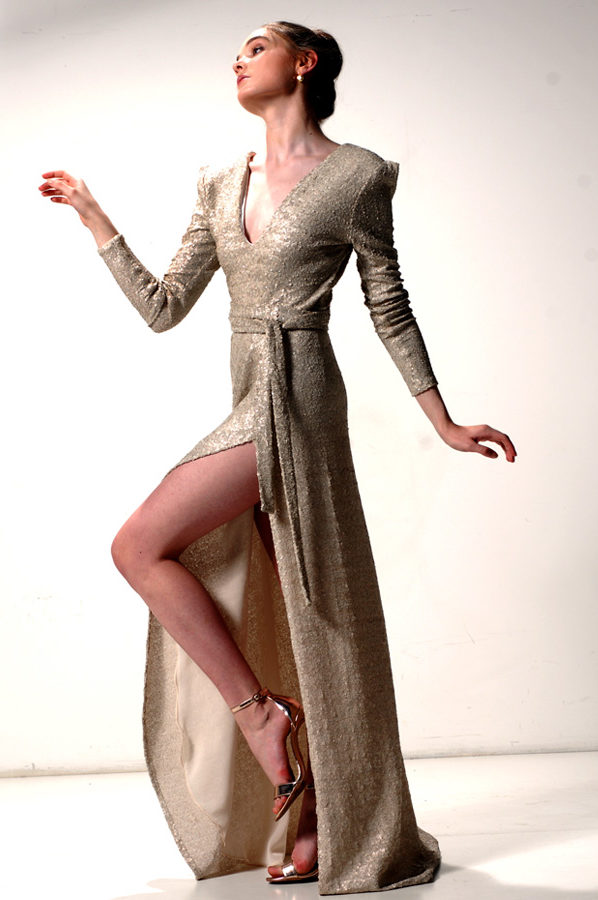 Viva Long Sleeve Gown
Champagne paloma sequin
This mesmerizing champagne Paloma sequin formal gown features a glamorous thigh-high slit complimented with a terrific deep V-neck. The glittering maxi dress has a formfitting silhouette with full sleeves. Enrich your lifestyle with the luxurious Viva LS Gown exclusively from Lucy Laurita.
BUY NOW
Lucy Laurita dresses are designed to embody these qualities and aid dancers in their natural flow by helping them move fluidly and create cohesiveness.
This is the perfect collection if you are searching for an elegant outfit that would work wonders in a ballroom. The aesthetic style truly captures the quintessential Australian class and emulates royalty.
Experience the crème de la crème of everything the fashion world has to offer, with all the latest trends in vogue at your disposal thanks to Lucy Laurita's Dancer Dress Collection. The conversation between the stage and the runway is often blurred but is perfected with the versatile dresses that conform to the dancer's requirements whilst maintaining a degree of pizazz to truly set them apart.
Credits
Photography: Maurice Rinaldi Photography
Model: Eryn Saunders