Sophisticated wedding dress ideas for the older bride as featured on a recent segment on Studio10
Maybe the timing hasn't been right until right now? Maybe you are one of the lucky ones to have a second, third or even eighth shot at love? Because you dive into the deep end, giving it all you've got. A brave & older bride with a new life just beginning after 50.
Like many before you, a visit to view wedding gowns leaves you feeling uncertain. But the styles available may feel too tight, too short, too long or even too traditional.
So where do you start? What are the rules? What is everyone else doing?
The key to getting started is self-awareness. Once you truly know who you are and what drives your motivation, life becomes easier. You will know what style of wedding you want. You will know what suits your personality and body shape. You want to look sophisticated, elegant & glamorous while feeling beautiful & confident.
While the most common question that pops up is "Can I wear white?". You can thank tradition for making us feel as though we should behave a certain way. Also, our brains are aware of our thoughts and the potential thoughts of others. This can cloud our mind making decisions harder to make.
The great thing about self-awareness is the confidence boost that comes with it. Most of all, you can stop worrying about what everyone else is doing and focus on what YOU want.
This question was recently asked on a segment of studio 10 and Henry Roth responded. "Everyone is allowed to do what ever they want. You feel it. Women power, you know what you want".
I love this. I'm going to get repetitive because I want to drive this point home. You know what you want. You feel it. This is the voice you need to listen to. This is your soul telling you happiness awaits.
Want to wear white? Wear it. Feel the urge to wear colour and sparkle? You go girl. Here are some examples from the recent segment of studio 10 that featured a Lucy Laurita gown for sophisticated brides over 50.
We were recently lucky enough to be featured in a Studeio10 segment about brides over 50. Here are the featured looks.
Beach Wedding Bride
Garden Wedding Bride
The Formal Bride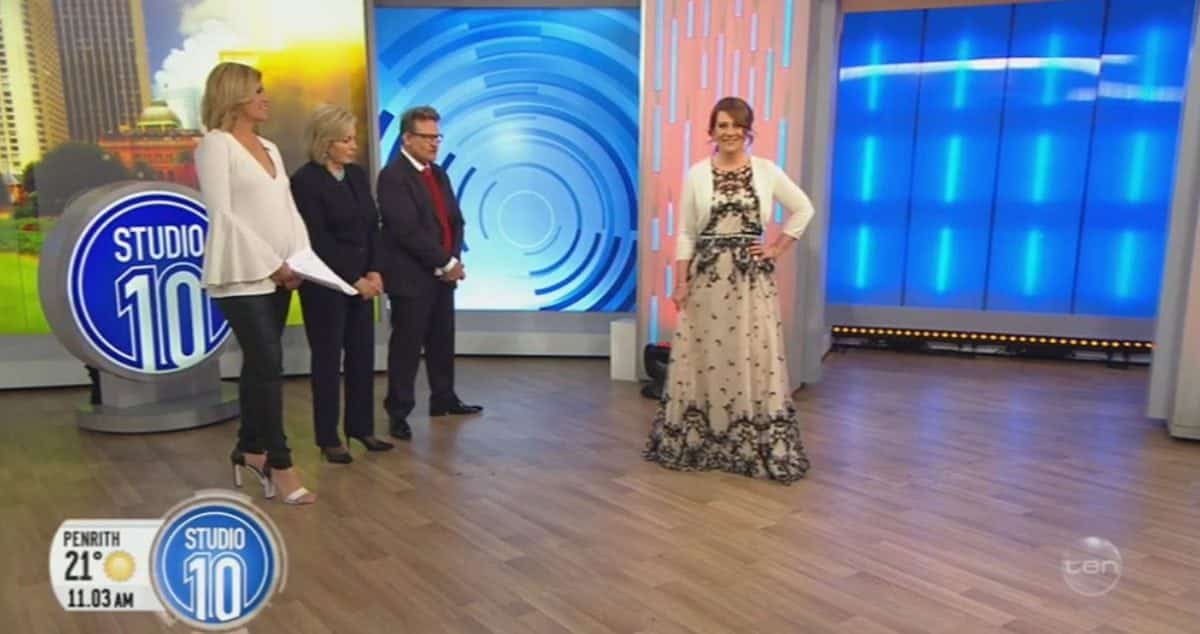 Glamourous Bride
New Traditional Bride