I sit at home trying to make sense of the current unprecedented global situation. Whirlwind seems like an understatement, but will go with it and trust that when the storm passes we will bounce back dancing to a new chorus.
This is our time to pause, reconnect, reset and possibly amend the script.
The collection Life Is A Dancer, is a reflection of my search for freedom, clarity and inner peace as the world was spinning at a pace too fast to make sense of.
We all glide through life to a different beat, in search of whatever it is that moves us.
Life is beauty, passion, art . The steps are uniquely yours to take if you dare.
Remember we are in this together so please stay safe over this challenging time, let's do what we need to do to stop the spread of COVID-19.
Hope you find inspiration from this interview with Eryn Saunders, a young role model living her dream
– LL x
Imagine everyone is looking at you. Cameras are flashing. This will either sound like your worst nightmare or your modelling & fashion dreams coming true
For Eryn Saunders, it's the latter. While at first, just the idea alone would invite her nerves to come out and party like it was 1999, she tells me 'with practice, comes confidence'.
As a child, Eryn always wanted to be a dancer or an actor. She wasn't introduced to modelling until 2016. "I knew I loved it and wanted to continue on that path, I have been building on my portfolio ever since and have loved every moment of it!"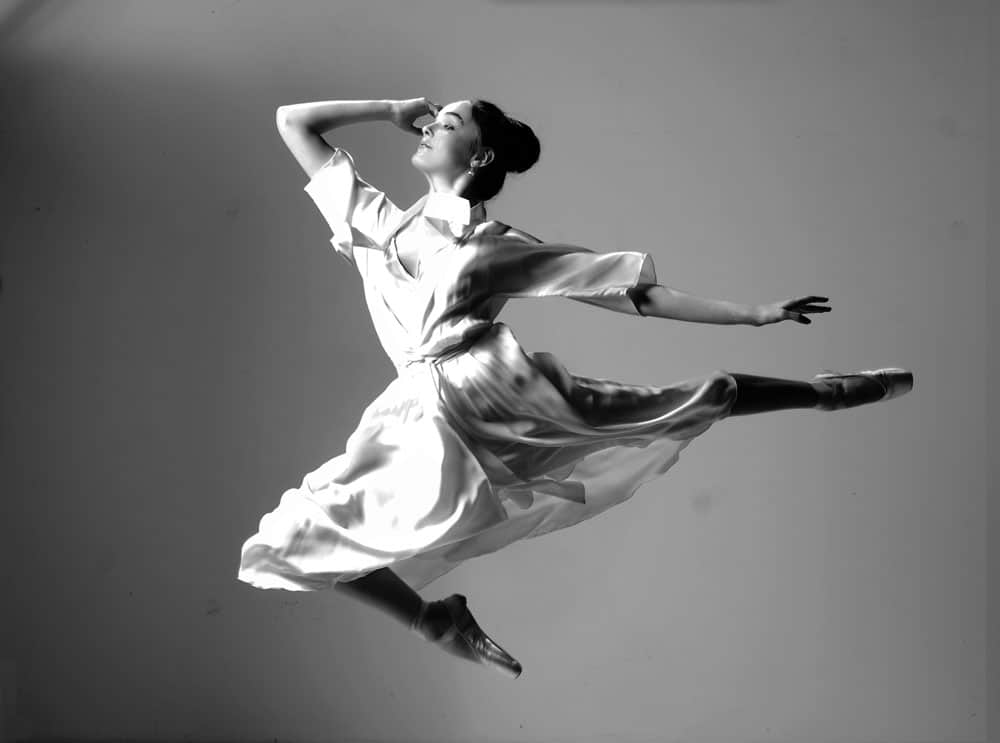 If you ask most people what they will be doing in the next five years, they will probably do one of two things. Shrug their shoulders, or tell you every planned move and their end game. I just can't help but feel that a complete lack of direction or putting that amount of pressure on yourself can be good for your mental health.
Eryn, on the other hand, knows that in life, there is no certainty. "In 5 years, all I want to do is to have followed my dreams and to be inspiring other people to follow theirs. Wherever I end up, as long as I am happy, I will embrace every opportunity and give it my everything." It's having such a positive, growth mindset, that will take Eryn far in whatever challenges she takes on in life.
Eryn is a Model, Dancer, Singer and an Actor. All at the age of 16. she has worked hard, achieving her place in the industry all while studying at the Victorian College of the Arts Secondary School. Yes. Eryn. Is still in school.
I can't help but feel that Eryn is somehow wiser than her years. An old soul, perhaps, back for another shot at life? How else would this young woman have so much drive and ambition to accomplish so much already?
Eryn thrives in every moment. Instead of letting her nerves get the better of her, which is simply put: to be human, she channels the energy in a positive way to make the most of every opportunity. "I have grown to work with the camera and do what is needed to get the perfect shot."
Auditioning for the Victorian College of the Arts Secondary School was extremely nerve-wracking. Can you imagine performing in front of a panel of judges who will ultimately decide if you can live your dream? Talk about pressure! It was like nothing she had experienced before.
The stakes were high. The talent, excessive. The number of places…limited. "I knew everyone around me wanted this as much as I did and I was going to have to put myself out of my comfort zone to stand out from the crowd. " Eryn was right. VCASS wanted to put their candidates out of their comfort zones. They wanted to see if they could act without set restrictions.
"Finding out I had received a place in the school was a shock. "
On her modelling journey, Eryn has learnt to be prepared to expect the unexpected going into a shoot. "Every stylist, HMUA and photographer have individual styles and expectations. Modelling is a collaboration between all creatives." Can you imagine having 3 bosses who wanted 3 different things and pleasing them all?
In our recent photoshoot, with talented photographer Maurice Rinaldi, Eryn had to be flexible and open to new ideas. "I was even challenged with gorgeous kittens behind the camera. It was totally unexpected but lots of fun".
Eryn recalls that going onstage has always been a bit scary and nerve-racking for her. "Backstage before my first show of Mary Poppins, I was told that 'no one in the audience was here to see me fail or make a mistake'. This has helped me a lot when it comes to overcoming stage fright and has helped me give it everything and not hold back whether it be on stage or in front of the camera."
When asked, how she got her drive, Eryn confidently tells us that Dancing started her on this journey. It was the "old school" teaching method that built her foundation of hard work and dedication to her craft. She was later introduced to modelling by a dear friend, who mentors her to this day.
"I am truly grateful for the guidance; mentoring and support I continue to receive."
Eryn says she will never forget her first shoot in a family home in Vermont in 2016. It was the beginning of it all. "I have had to sacrifice a lot over the past 3 years but have the support of my family and beautiful friends who have followed my journey so far. "
Eryn shows so much gratitude towards each new opportunity. To model such beautiful gowns and work with such an amazing photographer. "Although all of the gowns were spectacular and beautiful, my favourite of the collection was the Aria gown. I loved the aspect of being able to wear it in multiple different ways. All of the gowns are suitable for all shapes and sizes which is something I admire about Lucy's collection."
Before we wrapped up our chat, I had to ask. You have a flawless complexion, how do you care for your skin? "My skin is at its best when I stick to a simple routine. My routine is to cleanse with Biore's Deep Pore Charcoal Cleanser and moisturise with Olay Complete Moisture Lotion."
There is no doubt in my mind. Eryn is on her way to greatness.
Click to see the full Collection 'Life is a Dancer'.
You can follow her journey @erynsaunders