Designer Dresses, Big Names, Big Personalities. It was all happening at the 71st Annual Tony Awards
The 71st Annual Tony Awards, hosted by the amazing Kevin Spacey, were held on June 11th to recognise achievement in Broadway productions. We love the red carpet. Big names. Big budgets. There are so many different designer dresses out to play on the night. Each one representing various personalities and styles. We all think so differently. We are all so unique. I love events like this because personalities shine. Choices are made that brings the individual joy. They love how they look. They feel amazing and it shows. From the confident stare down the camera to the giant smiles. on their faces.
We love a celebration and this is a celebration of sheer talent thanks to passion, drive & dedication to their craft. I think that is the true reason we look up to celebs. Not because they are the lucky ones, but because they are the one's who took someone saying "No" and used that information to their advantage. They hear the two letter word, not as 'failure', but as 'opportunity'. Opportunity to grow and improve. Never ending. This night celebrates exactly that.
Our unmistakeable highlight would have to be the genius that is Bette Midler. After winning Best Leading Actress in the revival of "Hello, Dolly!" she went toe to toe with the wind-down music. Bette continued her hilarious speech as the music ramped up, at one point telling someone to "Shut that crap off". What chance did the wind-down music have against The Bette Middler?
It stopped. She finished, But not before a very important by sharing the definition of the word revival.
13 of the most unique dresses worn at the  2017 Tony Awards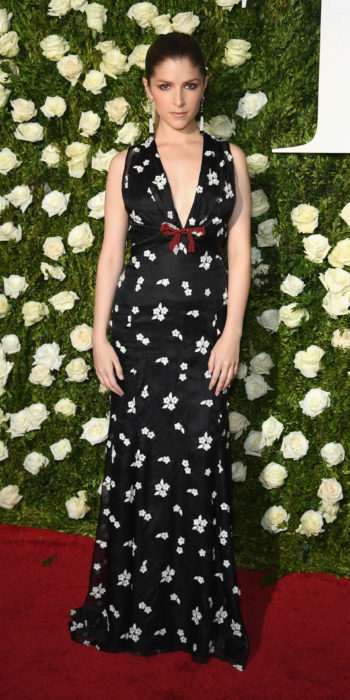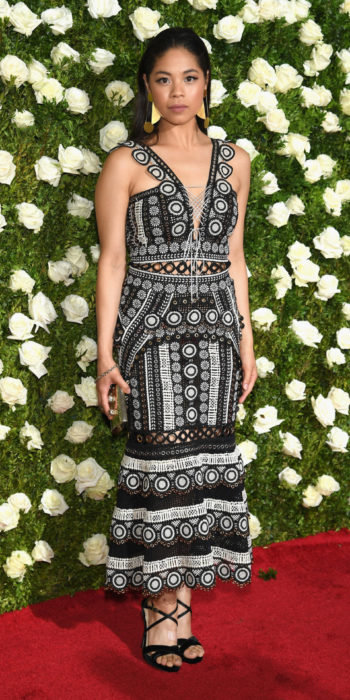 Our Favourite Designer Frock of the night?
My Tony Award gown for 2017 is…..I see RED! Olivia Wilde!
It ticks all the boxes, of course, the obvious simple, classic and elegant.
Olivia Wilde was an absolute standout arriving at the 2017 Tony Awards red carpet wearing a stunning gown by Michael Kors. Beautifully draped, divine soft flowing look, tapered in at the waist accentuating the smallest part of the body. It's great to see the sleeve more and more with formal gowns.
The actress, born in 1984, makes her Broadway debut in '1984'. I know what you are thinking, that doesn't make sense. Don't worry, you haven't missed it.
It is the stage adaption of the novel 'Nineteen Eighty-Four' by George Orwell. Oh, hang on a minute… unless you are travelling to the US to see Olivia Perform in June 2017, you may have missed it… here are the dates for an Australian Performance of Nineteen Eighty-four.
For those who love this look, check out our Bella Wrap!
If you don't see the colour or fabric you like online, no problem as we custom make locally.
SHOP NOW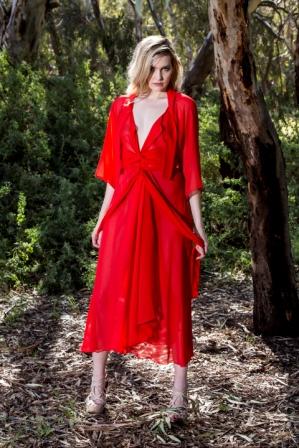 Model Jessica Parish
Image Sam Tabone